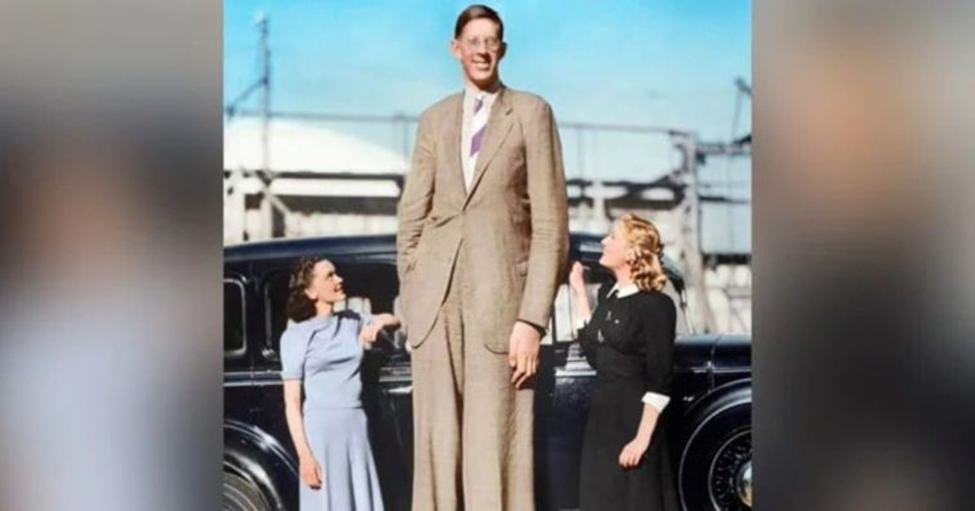 In 1955, Norris and Ross McWhirter, who founded Guinness World Records, stated that "the only accepted evidence about the genuine height of giants is that of the current date made under impartial medical observation." They disregarded claims of legendary giants and proclaimed Robert Wadlow the tallest-man "of whom there is incontrovertible evidence" despite the numerous false legends propagated throughout history.
The courteous American's height at the time of his last measurement on June 27, 1940, was an impressive 2.72 meters (8 feet 11.1 inches). Wadlow's extraordinary height was due to the enlargement of the pituitary gland, which produced an extremely high level of HGH.
Wadlow became famous throughout the world due to his extraordinary height, and he leveraged his notoriety to make money by making public appearances. In this essay, we shall examine Robert Wadlow, the tallest man ever measured, and his legacy.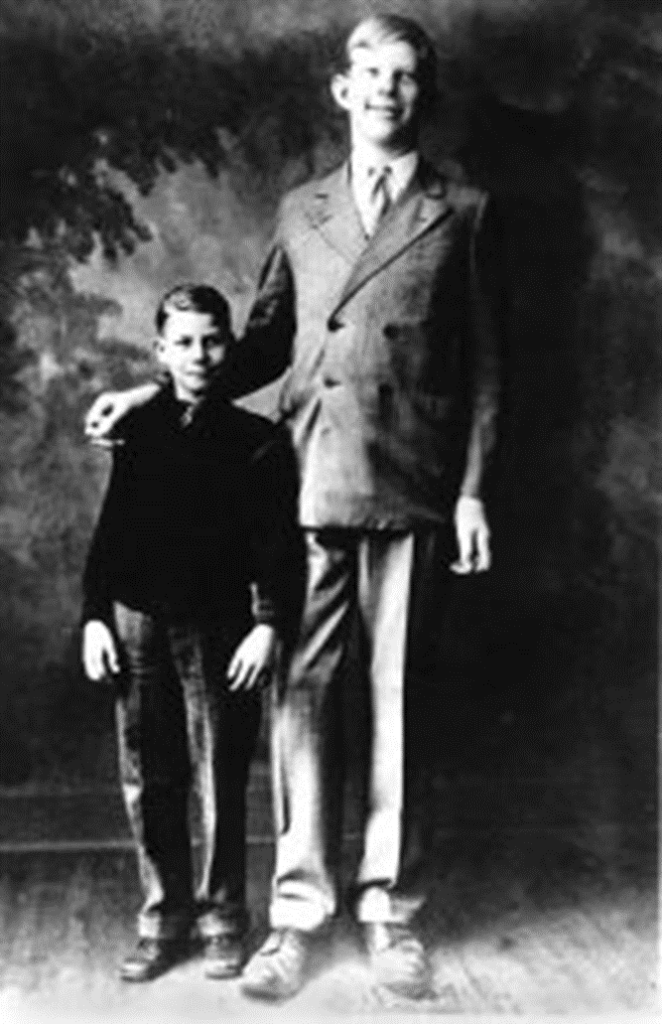 On February 22, 1918, Robert Pershing Wadlow was born in Alton, Illinois, in the United States. Harold and Addie Wadlow had four more children after him before he was born. Robert was born at a healthy 8 pounds, 6 ounces. He soon started to grow, though, and at an amazing rate.
At six months old, Robert was already the same height as a typical one-year-old infant. When Robert was five years old, he was 105 pounds and Five feet '4 inches tall. When he was 8 years old, his father was six feet tall; by the time he was 10, he was over six feet tall. He was shorter than his father.
Robert's parents became more concerned about his health as he developed. Despite taking him to the doctor, no one could determine why he grew so quickly. Despite his extraordinary size, Robert was a cheerful and energetic boy.
He enjoyed playing with his brothers and friends as well as attending school. However, he found it difficult to participate in other activities, like athletics, due to his size.
Robert's rapid growth amazed his family and doctors, and his renown quickly spread outside his village. People flocked from all over to witness the "Giant of Illinois," as he became known. At age 18, Robert measured 8 feet 11.1 inches, making him the tallest man in history.
Growth And Achievements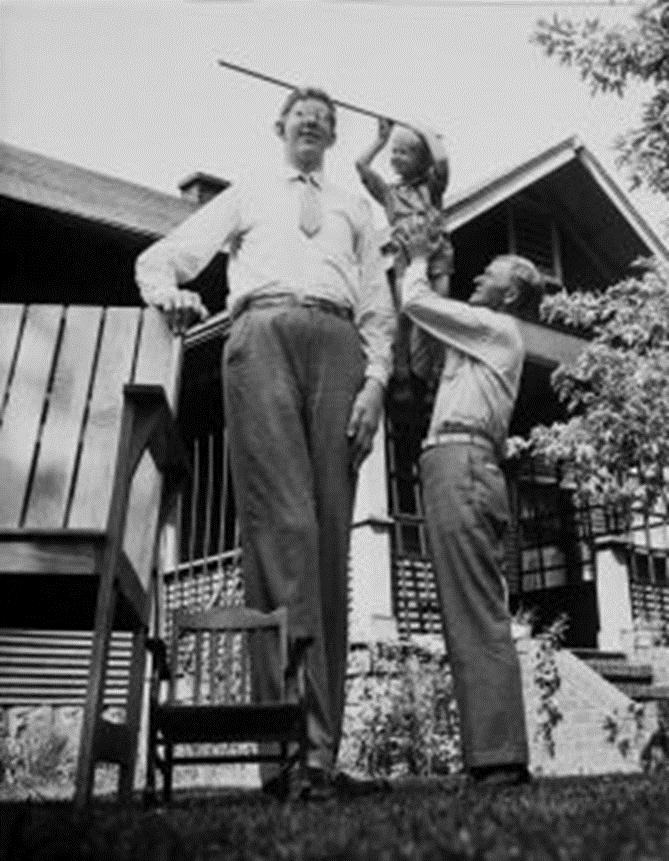 Robert Wadlow began to grow rapidly at the age of 3, and by the time he was eight years old, he had grown to a towering-height of 6 feet 2 inches. (1.88 m).
Wadlow's height made it difficult to locate shoes and clothing that fit properly, and he needed specially made braces to support his legs. Despite these challenges, Wadlow was an active child who enjoyed playing with his brothers and schoolmates.
Wadlow became a national celebrity and a frequent target of media attention as his height increased.
At 8 feet 4 inches tall, he was officially crowned the tallest man in the world at the 1933 Chicago World's Fair. He was given the "Alton Giant" moniker and was regularly asked to make public appearances. (2.54 m).
Wadlow's great stature contributed to his notoriety; he received several presents and honors during his life.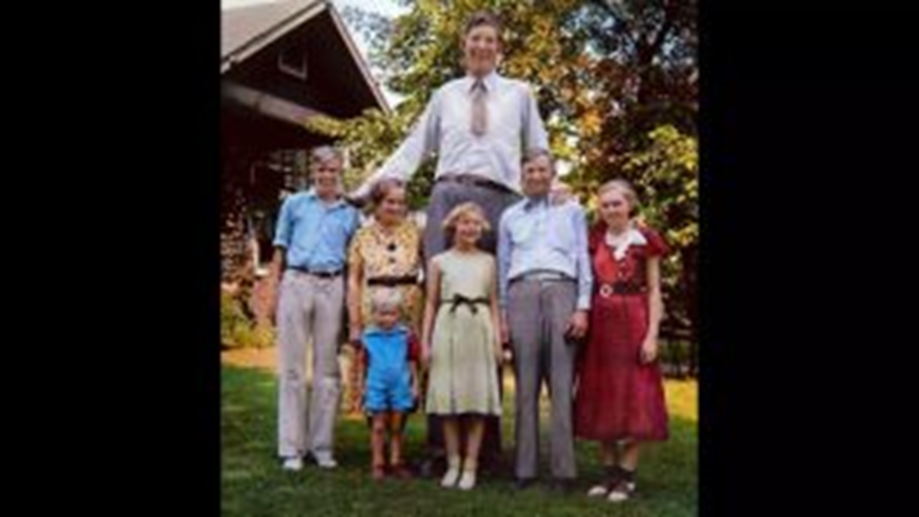 Among the noteworthy people who invited him for a meeting were President Franklin D. Roosevelt and boxer Jack Dempsey. Wadlow was also given recognition for his accomplishments and moral character by being admitted into the Order of the DeMolay, a Masonic youth group.
Despite his notoriety, Wadlow remained humble and kind, frequently utilizing his influence to promote charity causes and peace.
He was well-liked and regarded for his positive outlook by those who knew him. However, Wadlow's enormous size also put a great deal of stress on his body, resulting in several health issues his entire life.
Medical-Conditions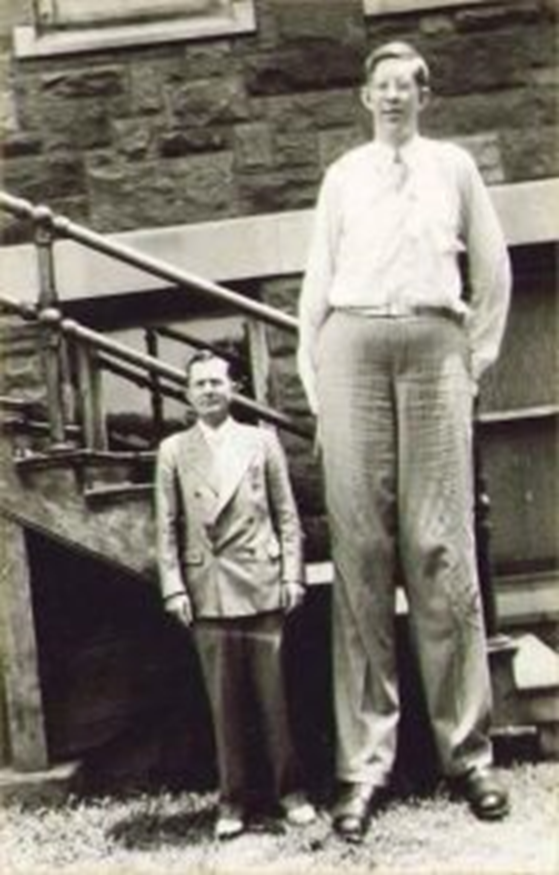 Despite his gigantic girth, Wadlow struggled with a number of ailments that had an impact on his health.
One of his main medical issues was pituitary gland hyperplasia, which resulted in an excess of growth hormone. His illness caused him to grow quickly and abundantly. However, it also left him with a number of medical problems, including joint pain, mobility issues, and a weakened immune system.
Wadlow's body was under a great deal of strain due to his height and weight, which resulted in several health issues. He was prone to infections and had ongoing respiratory and cardiovascular problems. He struggled to move around because of his height, therefore he usually utilized canes and leg braces to support his weight.
Despite these challenges, Wadlow remained steadfast in his desire to live a typical life. He attended Illinois' Shurtleff College to study law after graduating high school.
Additionally, he began advocating for the International Shoe Company, which had made him a pair of shoes to fit his size 37AA feet. Wadlow became well-known as a public figure by traveling far for the company's promotional purposes. Death And Legacy.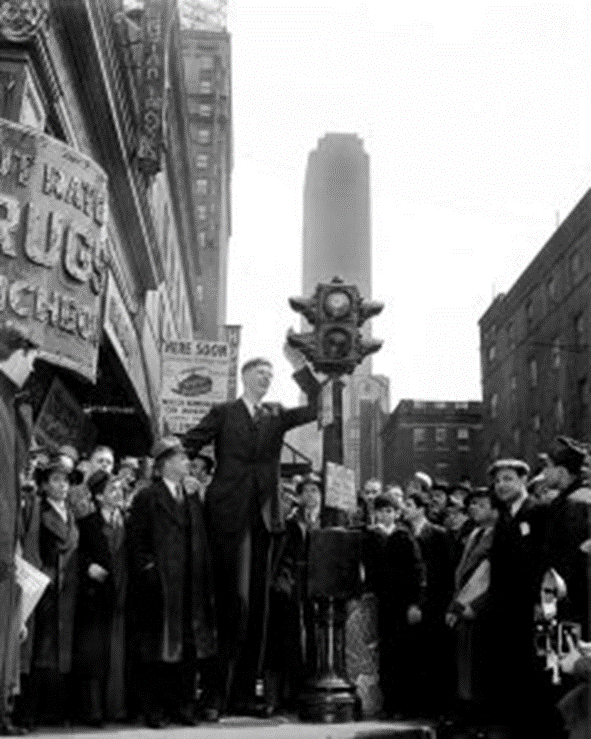 Despite his considerable height, Robert Wadlow struggled with various health issues throughout his lifetime. One of the most serious issues he had to cope with was a leg infection brought on by an improperly fitted brace.
The virus caused his death on July 15, 1940, when he was 22. At the time of his passing, he stood 8 feet 11 inches tall (2.72 m).
His family, close friends, and the general public deeply felt Wadlow's passing. His funeral attracted thousands of mourners worldwide, and his tale continues to inspire many.
Wadlow is still honored with countless memorials and honors. In Alton, Illinois, where he was born, there is a life-size statue of him and a museum devoted to his life and achievements. He is the tallest man ever, according to the Guinness Book of World Records.
Wadlow's life is the subject of numerous novels, documentaries, and other works of art. People worldwide are still interested in his life's challenges, and his narrative inspires others.
Robert Wadlow's exceptional height and brief but crucial life affected the world forever.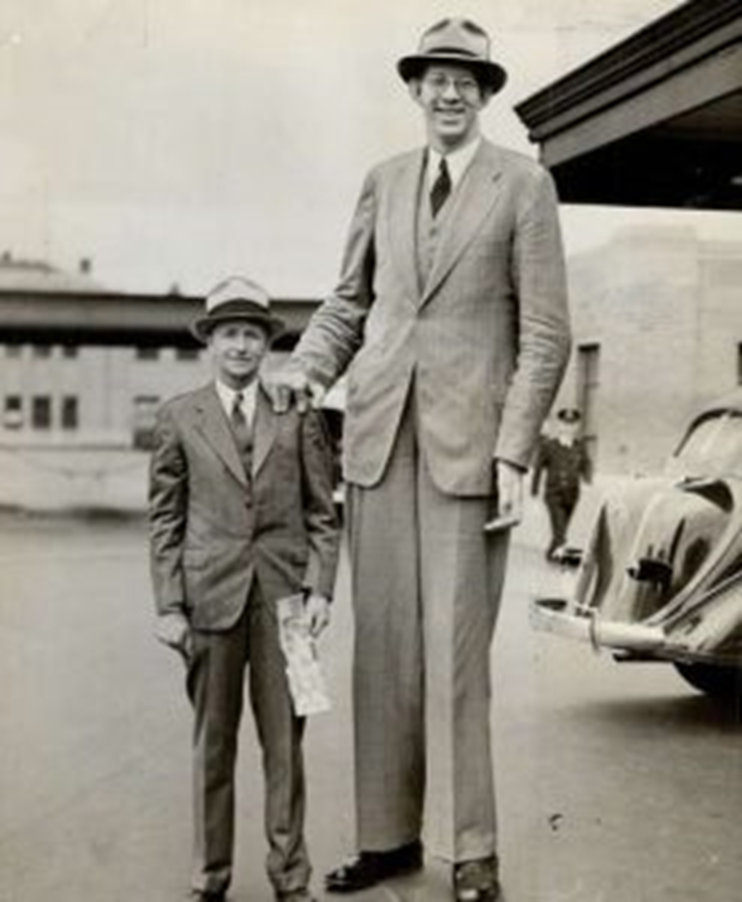 Despite having numerous health problems, Wadlow was able to accomplish a lot in his lifetime and lift the spirits of those around him. He continues to serve-as-an inspiration to people with disabilities and others going through difficult times. The globe over, Robert Wadlow is commemorated with several statues and memorials, and his legacy is still known.
His narrative serves as a reminder that one can still significantly impact the world in the face of insurmountable challenges.
We have many unanswered questions concerning Robert Wadlow's life and contributions as we come to the end of this piece. How did his enormous height effect his daily life, and what might have caused it? How could his life have been different if he had lived in a different era with greater medical care and technology? What can we infer from his tenacity and tenacity in the face of adversity?
These questions may never have an answer, but we can still remember Robert Wadlow and encourage others through his story. To raise awareness of this wonderful guy and his legacy, kindly forward this article to your loved ones. I appreciate you reading.
Also Read: Witnessing a Blue Whale Blow a Rainbow Heart: A Magical Experience.