A wildlife photographer captured a remarkable moment of a blue whale appearing to blow a rainbow heart, making an already rare opportunity of photographing the giant creature up close even more unforgettable.
Tanakit Suwanyangyaun was in a perfect position and time to capture this stunning optical illusion. As the 36-year-old photographer clicked his camera, one of the massive marine animals emerged from the water and blew its blowhole, creating a spectacular sight as the light hit the water droplets to form a heart-shaped rainbow over the enormous beast.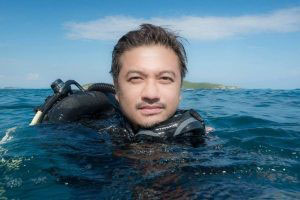 Prepare to be blown away by a magical moment caught on camera! A wildlife photographer, Tanakit Suwanyangyaun, was in the right place at the right time to capture a jaw-dropping sight of a blue whale appearing to blow a rainbow heart. As if getting a chance to photograph one of these enormous marine creatures up close wasn't already a once-in-a-lifetime opportunity, Tanakit witnessed something incredible that took the experience to a whole new level. As the massive animal emerged from the water and blew its blowhole, the light was just right to create an incredible optical illusion of a heart-shaped rainbow over the whale. And Tanakit, who had his camera.
ready, captured the moment perfectly. It's a breathtaking image that will leave you in awe and wonder at the beauty of nature.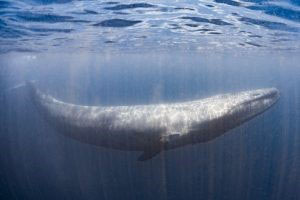 The photographer, still in disbelief, recalled, "I couldn't have imagined the sheer size of the whale; it was beyond my wildest thoughts. And to capture the moment when it blew a breath that looked like a rainbow was incredibly lucky. Swimming with blue whales has always been a lifelong dream of mine, and the experience was amazing. It's an honor to share these remarkable events with the world through my photographs, and I'm grateful for the opportunity."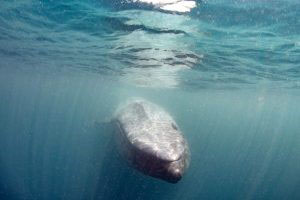 According to Suwanyangyaun, swimming with blue whales was an incredible experience that he had always been eager to try. He considered him-self lucky to have had the opportunity, despite the brief glimpses he got of each whale as they passed by quickly. He expressed a desire to do it again multiple times if given the chance, a testament to his unforgettable experience.
Also Read: Bald Eagle Who Cared for Rock Like an Egg Gets to Be a Real dad.