Murphy, a 31-year-old bald eagle at the World Bird Sanctuary in Valley Park, Missouri, went viral in March after he was seen caring for a rock as if it were an egg.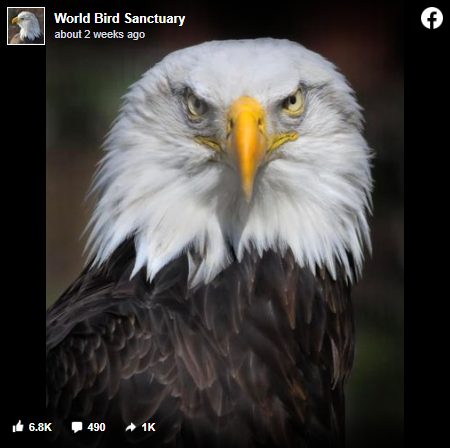 Murphy, unable to fly due to an injury, built a nest in his enclosure and began incubating a small rock. He would gently care for the stone and protect it from harm, squawking at other birds who came near.
The sanctuary put up a sign explaining Murphy's behavior, writing, "If you see an eagle lying down in the back-left corner under a perch, that's Murphy! Murphy is not hurt, sick, or otherwise in distress. He has built a nest-on-the ground and carefully incubates a rock! We wish him the best of luck!"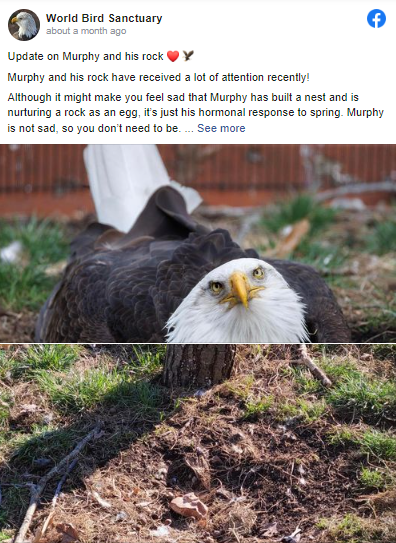 Murphy's story touched people's hearts worldwide, and he soon got letters and gifts from well-wishers.
Murphy finally had the chance to become a real father in April. After its nest was destroyed by a storm, an orphaned-eaglet was brought to the sanctuary.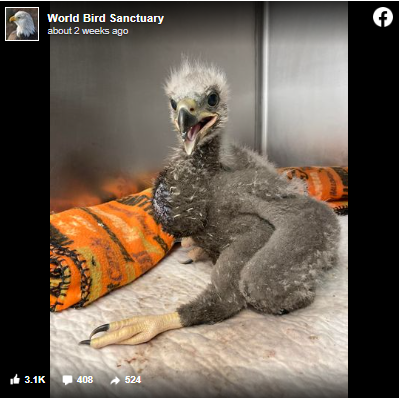 The sanctuary staff decided to introduce the eaglet to Murphy, and the two birds quickly bonded. Murphy has been a loving and attentive father, and the eaglet thrives under his care.
The story of Murphy and his eaglet is a heartwarming reminder of the power-of-love and parental instinct. Even though Murphy was given a rock to care for, he never gave up hope that he would one day be a father. And when he finally got his chance, he became a loving and devoted dad.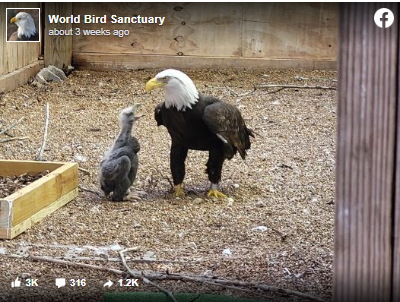 Murphy and his eaglet are now living happily together at the sanctuary, and they are a popular attraction with visitors. They are a reminder that even in the wild, there is always hope for love and family.