In this digital era, life has become so monotonous and routine for the majority of people. They run through the same cycle every day and don't get a chance to stop and look around. So, people often miss a lot of important things, including the social responsibilities they have. They have forgotten that to make a positive change in someone's life, all we need is a small act of kindness.
This story is about how a woman, who isn't in the above category, changed the life of a homeless man by showing him kindness and care. This wonderful incident happened in Texas, in the United States.
Victor, the homeless man
Victor Hubbard was a homeless man in Webster, Texas. The speciality of this person was that he sat by the same street every day for three years. He didn't much care about the rain or heat and stayed in the same place all day. Victor's behaviour seemed like he was waiting for someone to come. But what people concluded was that he was crazy. That's why they didn't try to approach him and talk to him. But everything started to change when a kind-hearted woman named Ginger Sprouse decided to talk to him.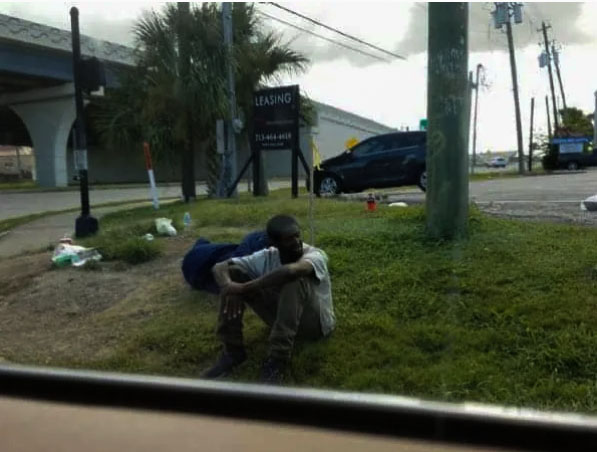 Ginger's kindness
Like everybody who passed through this street, Ginger was also curious about this homeless man. Unlike others, she wanted to know the reason why he was sitting there. Ginger goes along this street at least four times a day to reach her recreational cooking school named "Art of the Meal". She is a successful businesswoman while also being a wonderful mother to her kids.
One day, Ginger stopped the car by Victor and rolled down the window to talk to him. She started the conversation by asking how he was doing, and after a while, she asked why he was sitting there every day. Ginger got to know that Victor was 32 years old and had some mental disabilities. But what made her so emotional was the answer Victor gave to the question of whom he was waiting for.
Victor was waiting for his mother to come and take him back home. He was left on this street by his mother three years ago. Since this street is the place where he saw his mother for the last time, he has been waiting here for three years to see her again someday. Although Victor couldn't see her again for three years, he hasn't given up on waiting for her.
This story melted Ginger's heart. She decided to do something for Victor. She felt it was a social responsibility she ought to fulfil. The other thing was that she couldn't even imagine letting this man live on the street during the upcoming winter season. That would be a horrible experience, which may have resulted in death in the end.
From homelessness to employment
Ginger planned to meet him every day during her lunch break. She brought him food and talked with him for some time. She invited him to stay at her home during the winter season. Victor happily accepted her invitation. By the passing of time, Victor, who was hopelessly waiting for his mother, found hope in waiting for someone else every day. It was Ginger, Victor's mother-like friend.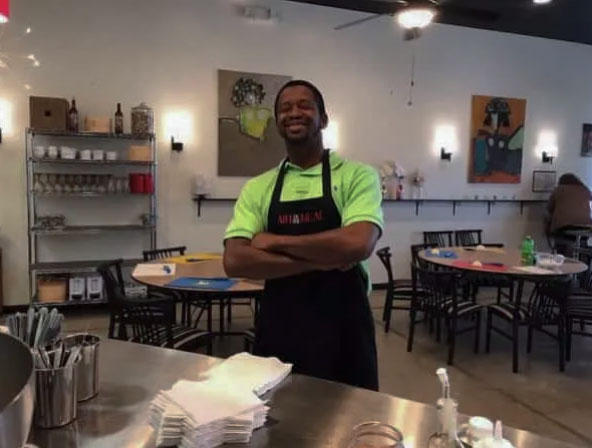 Ginger's next attempt was to take Victor to see a psychiatrist. She did it as well. Now, Victor is on medication for his mental disability. The kindness of this wonderful woman didn't stop there. She decided to hire Victor to work in the Art of Meal. Finally, this woman's generosity saved Victor from homelessness.
The community also supported
To obtain the support of the community, Ginger created a Facebook page called "This is Victor" and shared Victor's story though it. Thousands of users read the story and informed others about it, as they planned. Soon, the page went viral. A lot of people online shared their love and support for Victor. They didn't forget to appreciate Ginger's effort and kindness as well.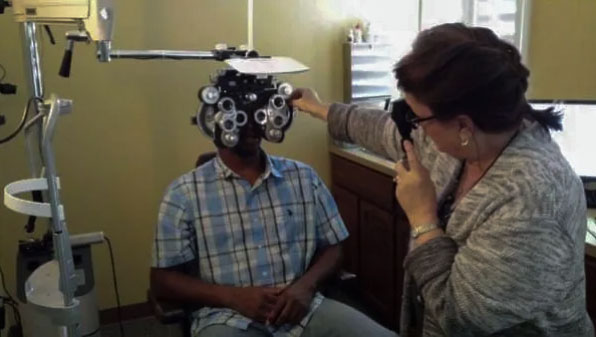 Victor was given clothes and personal supplies by some generous people. Some of them offered to fund Victor's doctor appointments. Everybody started to consider making a better life for Victor as their social responsibility. With the help of a number of kind-hearted people, Victor could get glasses to correct his vision issue. He was able to put on weight as well. Moreover, the GoFundMe page of Victor raised more than $16,000 showing him immense love and support from the community. One more miraculous thing happened because of the "This is Victor" Facebook page. Ginger could contact Victor's uncle. Through his uncle, Victor could reach his mother, for whom he had been waiting to meet for so long. Apparently, Ginger brought more than everything Victor could ask for from the god. During an interview, Victor expressed that he was speechless to express his gratitude for Ginger.
The Conclusion
This story proves that there are a lot of opportunities for us to make a positive change in someone's life. It just takes a little work on our part to make it happen. We have to support others not only because it is our social responsibility but also because it makes us feel better about ourselves. As we all know, to change the world, we first have to change ourselves. When everybody is doing their best to ensure everyone's wellbeing, the world will be a better place, for sure.