Violet is an 88-year-old woman who used to work as a nurse. She was at the airport, expecting to go back home. Violet came to New York to visit her daughter but couldn't be there for a while because she was advised to have knee replacement surgery as soon as possible. Therefore, she was waiting to board a plane to the United Kingdom.
Meanwhile, Jack was also at the same airport with his family to get on to same plane. Violet met Jack, a young British man when both of them were waiting for boarding and built up a casual conversation. That was when Violet revealed that she had never travelled in first class and that she had a dream to be at the front of the plane. But she was totally clueless that her dream was going to be fulfilled within the next couple of minutes.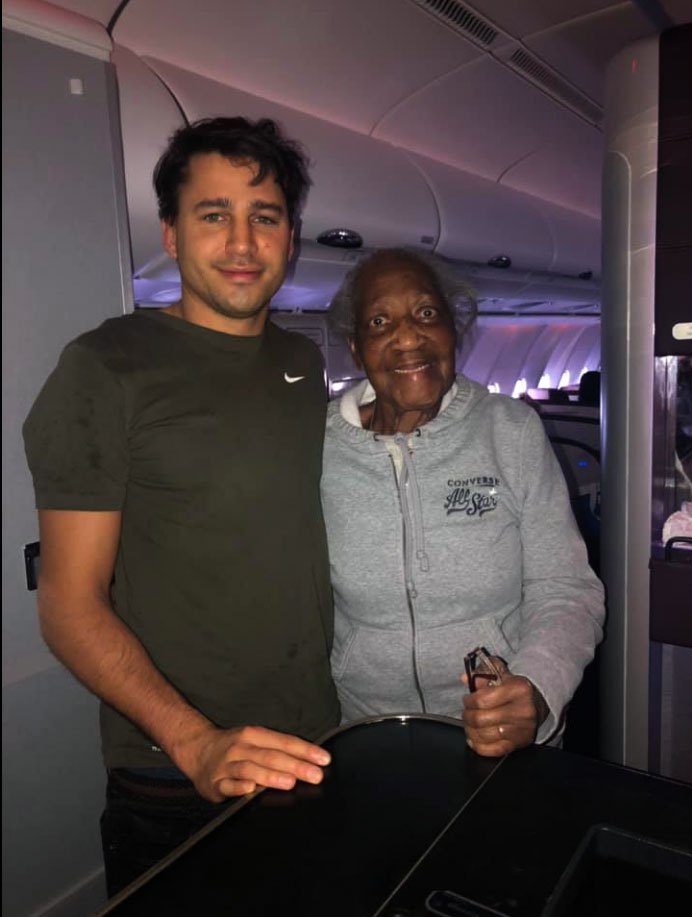 When Violet boarded the plane to the United Kingdom, a flight attendant of Virgin Atlantic Airlines informed her that she was gifted a first-class seat. She was surprised to hear that. The flight attendant further informed her that one of the first-class passengers was willing to swap seats with Violet. It was no one but Jack. He sacrificed his first-class seat to fulfil the dream of this elderly woman.
Everybody onboard was so excited to witness the happiness on Violet's face. One of the flight attendants, Leah Amy, shared this heartwarming incident on social media and mentioned that it was worth it to see the emotions on Violet's face when she was comfortably seated in her first-class cabin.
Amy captured some pictures of Jack and Violet and posted them on her Facebook account because this act of generosity should be appreciated by the whole world. She didn't forget to put an emotional caption on the post. She mentioned that although she was lucky to look after celebrities such as Hollywood actors and football players during her career as a flight attendant, Violet and Jack will remain her favourites forever.
After giving his seat to Violet, Jack sat on Violet's seat in economy class, which was next to the toilet. According to Amy, he didn't show any unfamiliarity with that. He is literally a generous and modest gentleman. As Amy stated, Violet wanted to take a selfie to show her daughter because she was so sure that her daughter wouldn't believe the precise opportunity she gifted. She had told Amy that she would post those pictures to her daughter as soon as she landed in the UK. Amy was surprised to hear that she didn't even have a phone or an email address.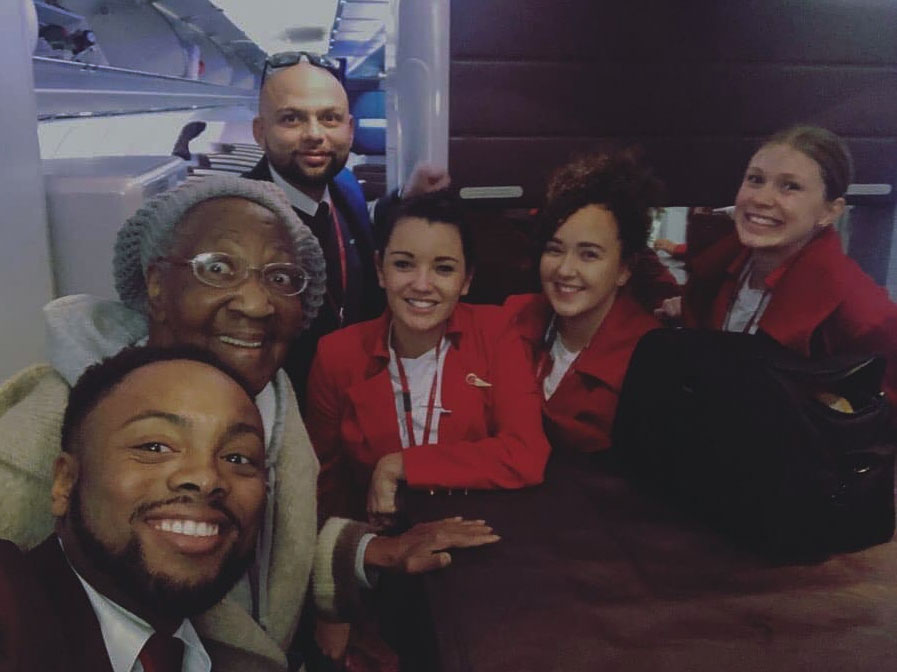 As Amy expected, a number of people from all around the world appreciated Jack's generosity when her Facebook post went viral.