Jason Mosier is a man who lives in Knoxville, Tennessee. One day, he was on his way back home. He stopped by McDonald's at Exit 8 on 25E near i81 to grab a quick meal. When Mosier was going to pay for his $8 meal, he got into trouble. His card was rejected for no true reason. Surprisingly, a young employee at McDonald's saved Mosier from this trouble. His kindness and generosity towards this elderly customer turned the whole story into a heartwarming incident of empathy.
This young man with a big heart is Hayden. When his customer's card got declined, Hayden immediately took out his debit card from his wallet and tried to pay for it. He didn't neglect to kindly ask this elderly man not to worry about it. That act of kindness shows how concerned Haydon was about other people's feelings and convenience as an employee and as a kind-hearted man.
However, Mosier politely rejected this help. He insisted Hayden not do it, but Hayden didn't want his customers to feel even a little uncomfortable because of the trouble he faced. Hayden paid for Mosier's meal.
Mosier promised to pay him back. When he checked in his wallet, there were only four one-dollar notes. Mosier paid that to the young Hayden just to show his gratitude for his kindness and generosity. But this elderly man knew that money was nothing in front of this young man's act of kindness. Nevertheless, Mosier insisted on paying the rest soon.
But Hayden's generosity didn't stop there. Mosier got back to his vehicle with the parcel of his meal. He became wordless when he saw what was inside this parcel. There were four dollars he paid to Hayden and one more thing. Having the money back wasn't the reason that made Mosier wordless but the sweet paper note Hayden left in the meal bag.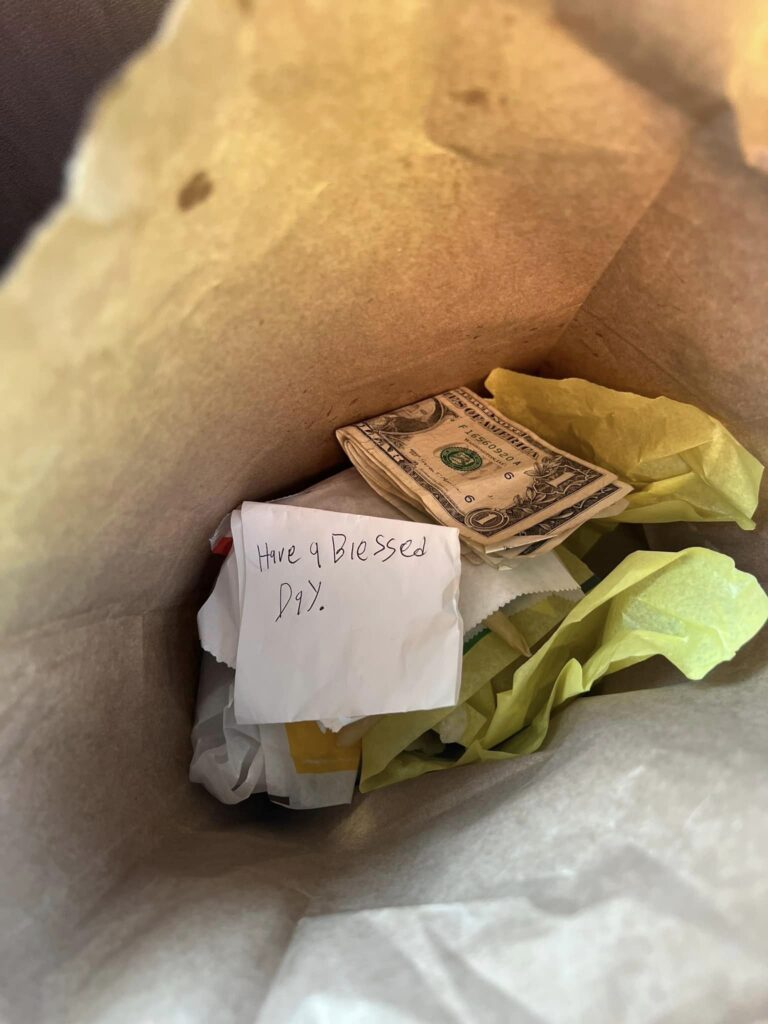 It included a heartfelt handwritten note, "Have a blessed day". Mosier became surprised as well as happy with the back-to-back acts of generosity of this young man. He got out of his vehicle and went back to the shop to take a picture with him because, according to Mosier, this young man called Hayden was a real hero with a big heart.
Mosier posted this whole story on Facebook along with Hayden's picture. He ended the story by saying that Hayden truly made his day blessed, and the world is lucky to a have kind person like Hayden. Eventually, Mosier asked Hayden not to give up on being kind and generous to people because that made the world a better place.
One more…
The same kind of incident was reported at McDonald's in Tile Hill, United Kingdom. Enya, a drive-through employee, was the kind-hearted person in this story. She accidentally overheard the conversation between Josh Henry, a customer, and his mother. Enya happened to know that Henry had gone through a tough day via that phone call. So she thought of showing kindness to him to brighten his day. That's why she paid for his meal.
As Enya hoped, Henry became so happy and surprised. Finally, the day that made him go through a difficult time let him embrace the warmth of kindness and generosity. That encouraged him to believe in God and the people who put his teachings into action. That made him realise the importance of kindness and empathy. Henry was surprised to see the small act of kindness of a random stranger he met at McDonald's turned his day completely opposite compared to what he had gone through so far.
Conclusion…
These little stories are real-world proofs of the power of humanity and kindness. Although the stories are short, the impact they had on the people who faced them was huge. These stories remind us that kindness, generosity, empathy, and humanity are the feelings we should share with the world. The one you make happy will make a number of other people happy because positivity requires a little stimulation to spread. Be the one who provides that.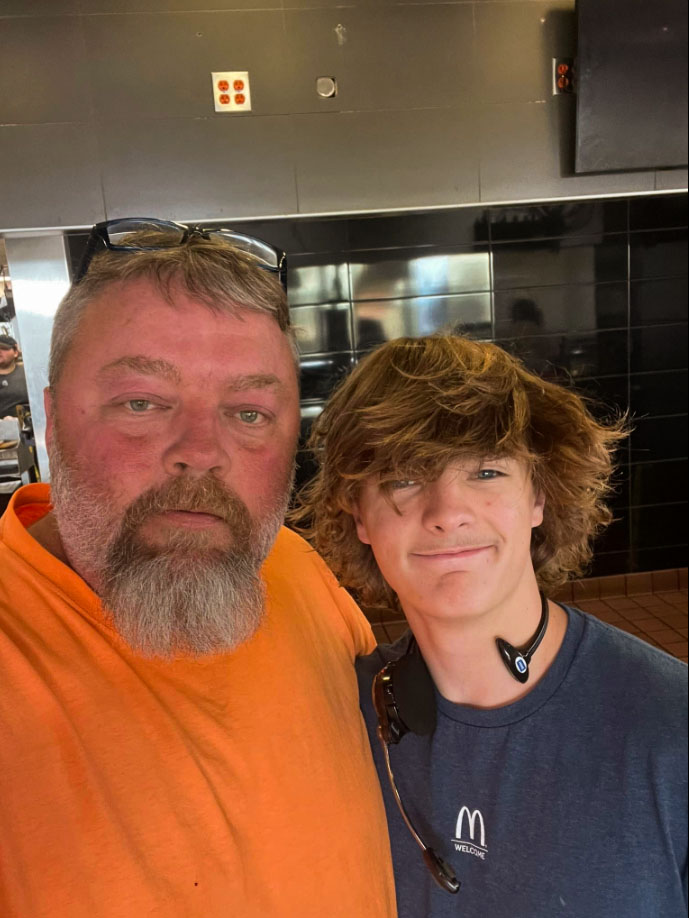 I invite you to be the person who starts this chain of kindness, which can brighten thousands of lives and eventually change the world into a better place.