Losing a mother is so miserable, even for an animal. It makes them feel so lonely. It turns their childhood from colourful and recreational to dark and dull. Fortunately, Mother Nature keeps looking at us. She does different things to release us from the darkness. Sometimes, she gifts us with a compassionate bond, such as an unbreakable friendship. That friend becomes our happy place and stays with us through all our good and bad. This story is also about an unbreakable friendship between a motherless raccoon and a deer.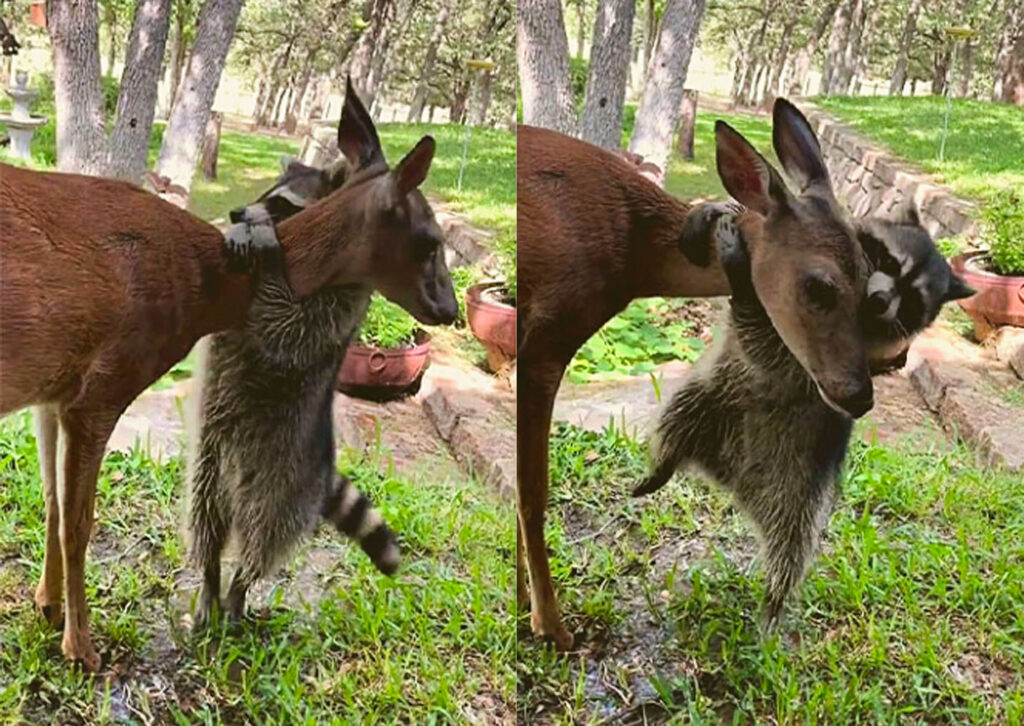 Carrie Long is a certified animal welfare worker who leads an orphanage called "Texas Fawn and Friends". Last year, she received information about a newly born raccoon. Unfortunately, his mother had given him up. He was about three weeks old by then. Someone found him hardly alive during a heavy rain.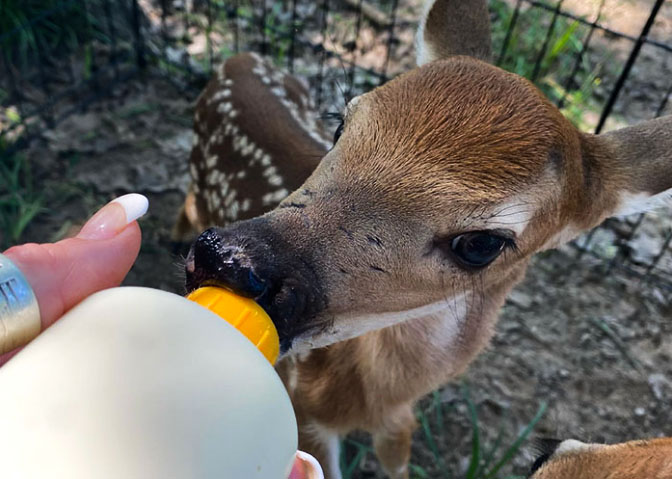 Long decided to bring this baby raccoon to her orphanage for fawns. She started to call him "Jasper". However, she wasn't so sure about how Jasper would find company with deer.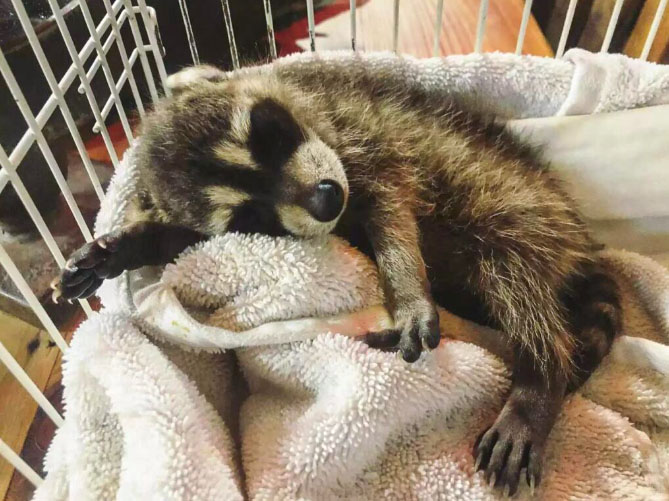 Surprisingly, Jasper became so close with fawns because of the great qualities such as friendliness, generosity, and helpfulness he possessed. Now he is in adulthood. He can leave the orphanage and live on his own. But he refuses to do it. Rather, Jasper likes to stay with his fellow deer and be their dear friend. Apart from the common friendship this friendly raccoon shares with 75 orphaned deer, there is a special one.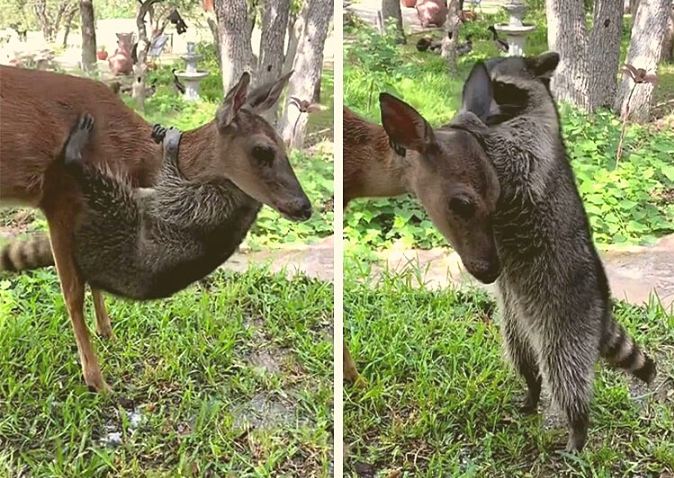 She is a deer named Hope. She is also motherless, like Jasper. Jasper is always so caring for Hope, maybe because both of them had to go through the same difficulties in their childhood.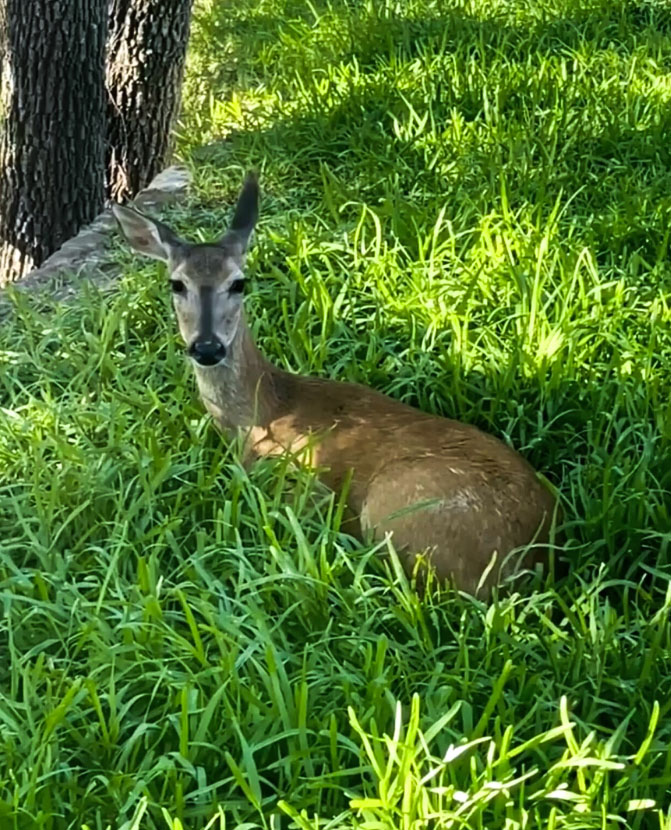 According to Long, Jasper comes to see Hope every day. Jasper runs fast at Hope as soon as he sees her and cuddles her to show his enthusiasm to be with her. She also loves this companion. As Long said, she also comes to see Jasper and stays near him. Their company has become the loveliest scene in the orphanage.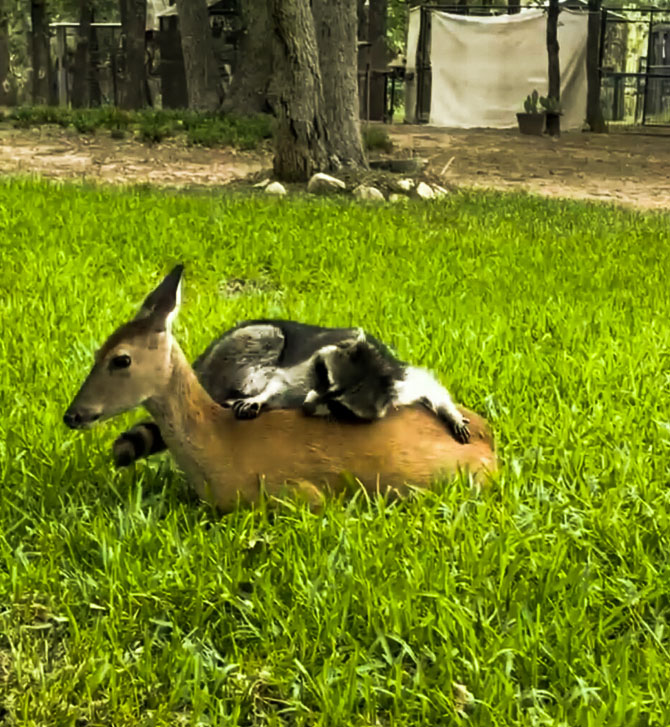 Long and her team are doing a great job taking care of these orphaned deer and a raccoon. Those innocent animals would not be alive without their immense love and care. Texas Fawn and Friends is not just an orphanage but a paradise for orphaned animals. Meanwhile, Long's goal is to adopt 100 more deer this year. As she stated, she would dedicate her life to taking care of innocent animals because it gives her satisfaction none of the other jobs could ever give.