When unexpected visitors attend a wedding, newlyweds typically aren't thrilled. However, a cute "wedding crasher" proved challenging to refuse for one bride and groom and quickly became a family member.
Brazilian citizens Tamris Muzini and Douglas Robert were married earlier this month. When they exited the chapel following their vows, an unexpected stranger was the first to wish them well.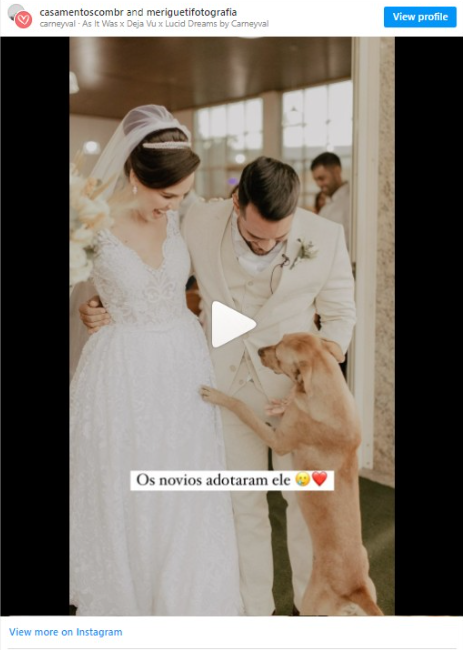 A stray dog came running up to the newlyweds to greet them:
According to Bored Panda, the dog was reportedly loitering near the church's entrance and patiently waited outside until the wedding was over.
Everyone was glad to see the dog, but the bride and groom were pleased to have the dog's blessing as they exchanged vows.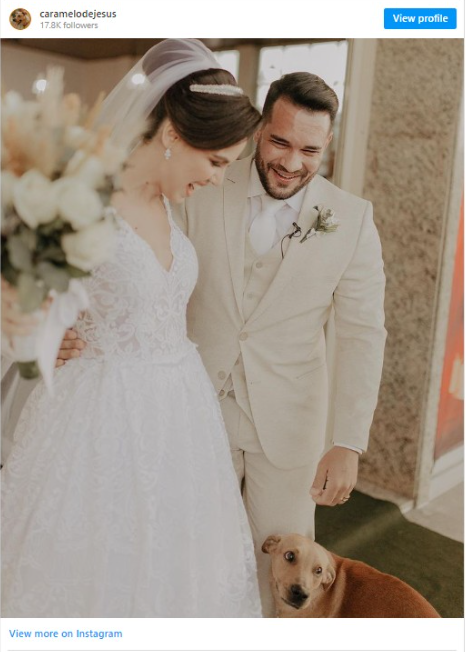 "I was taken aback. Tamris told The Dodo, "I thought, 'Look, there's a dog inside the chapel. I felt my heart dissolve.
The dog was a sweet presence at their wedding who contributed to some memorable moments and pictures. However, the pair believed it might be the start of something bigger.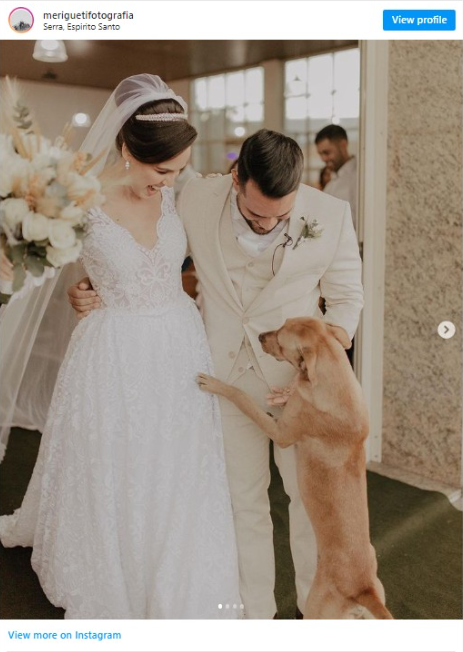 "At the conclusion, he greeted us and said, "Take me home. "Take me," Tamris commanded.
The bride told me she wanted to adopt him since he was so wonderful, the wedding planner Huandra told Bored Panda. Our emotions were utterly devoted to the puppy.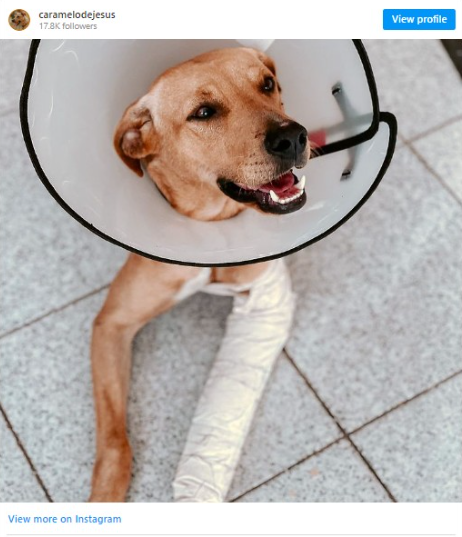 The couple and their wedding coordinator had to continue the festivities, but the stray puppy wouldn't leave their minds, and the next day they started making plans to bring him home.
After the wedding, the couple told Huandra they couldn't stop thinking about the puppy and were determined to adopt him.
Despite losing the stray dog, they could locate him at a coffee shop.
They gave their new puppy the name "Braiá Caramelo de Jesus" and took him to the doctor for an examination. He had a fractured paw that required casting and a scar down his belly that suggested previous abuse.
Braiá will be content for the rest of his days, nevertheless, because of this marriage.
He is very loving. He still has faith in people's goodness despite everything he has experienced, Tamris told The Dodo. He instills hope in us.
"He is delighted, active, and full of life. He adopted us.
What a lovely tale; this cute canine unquestionably made the right choice. We are overjoyed that Braiá has a house at last!