Many of us have participated in picture shoots with our loved ones to commemorate important events in life, such as engagements and pregnancy announcements. While everyone wants those perfectly lit, posable pictures, sometimes the unposed images are the most memorable.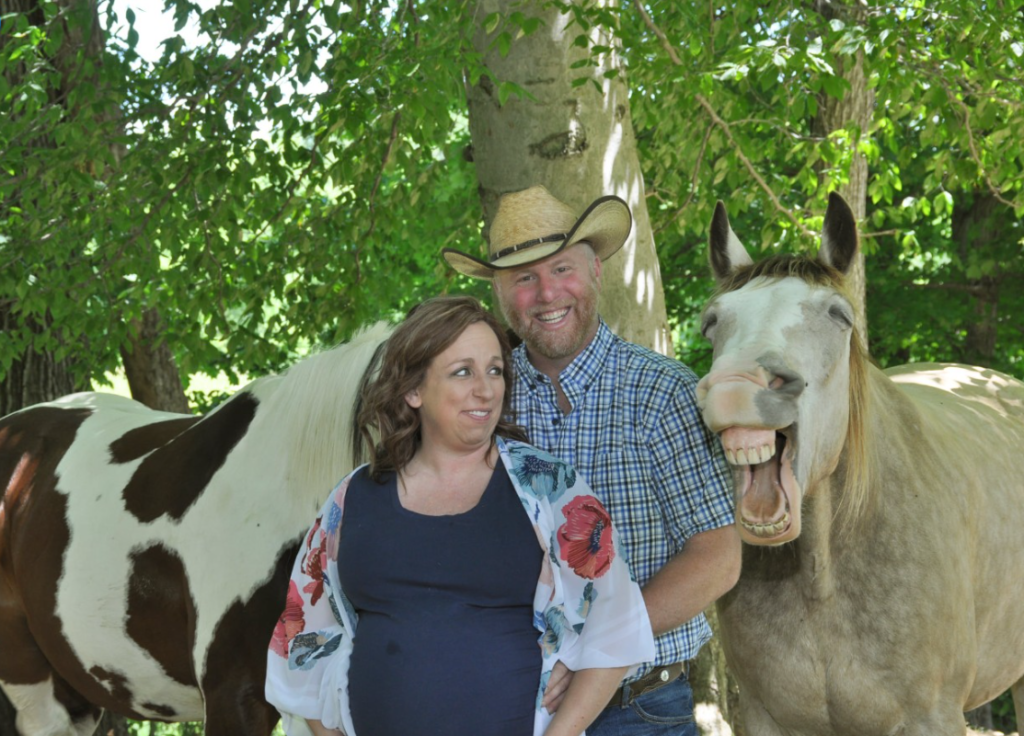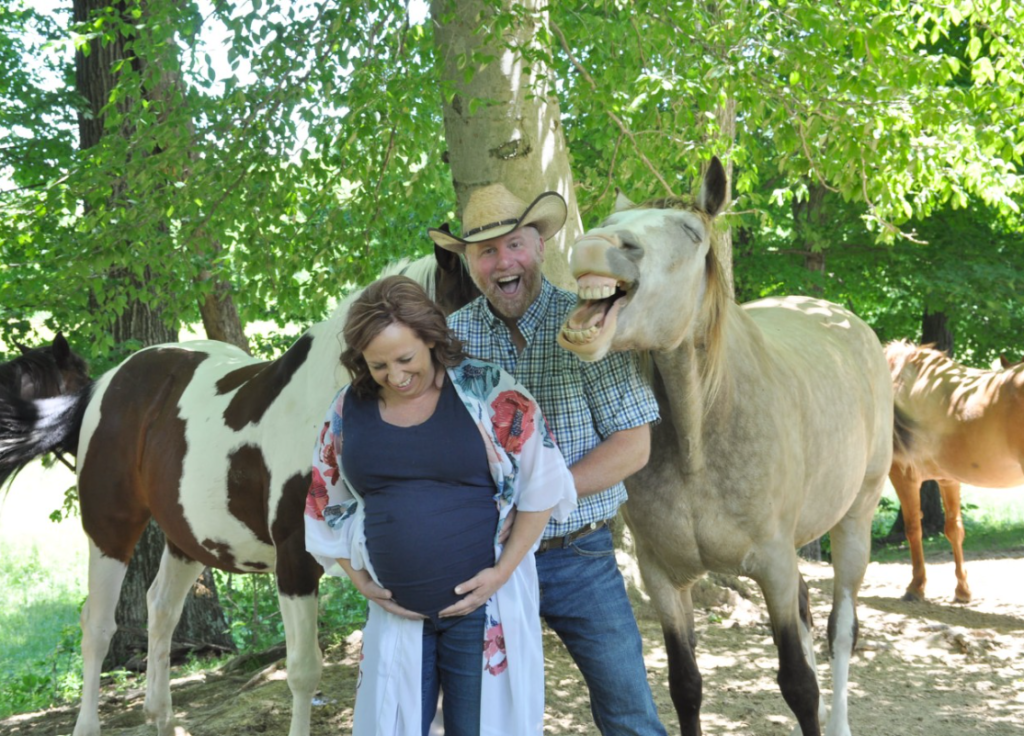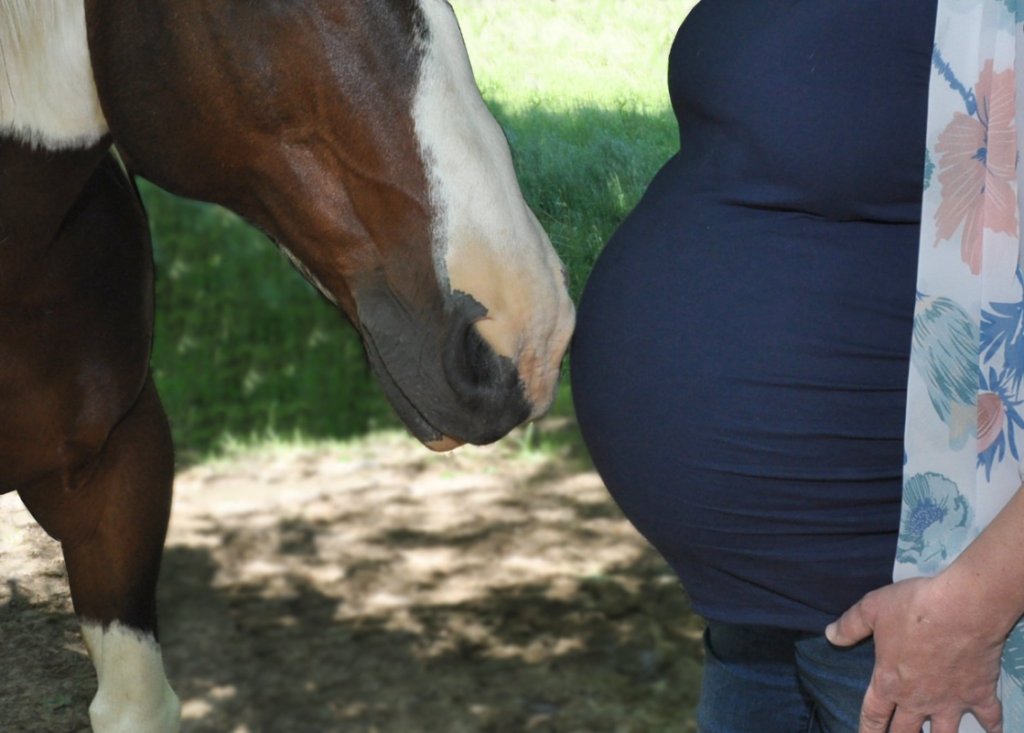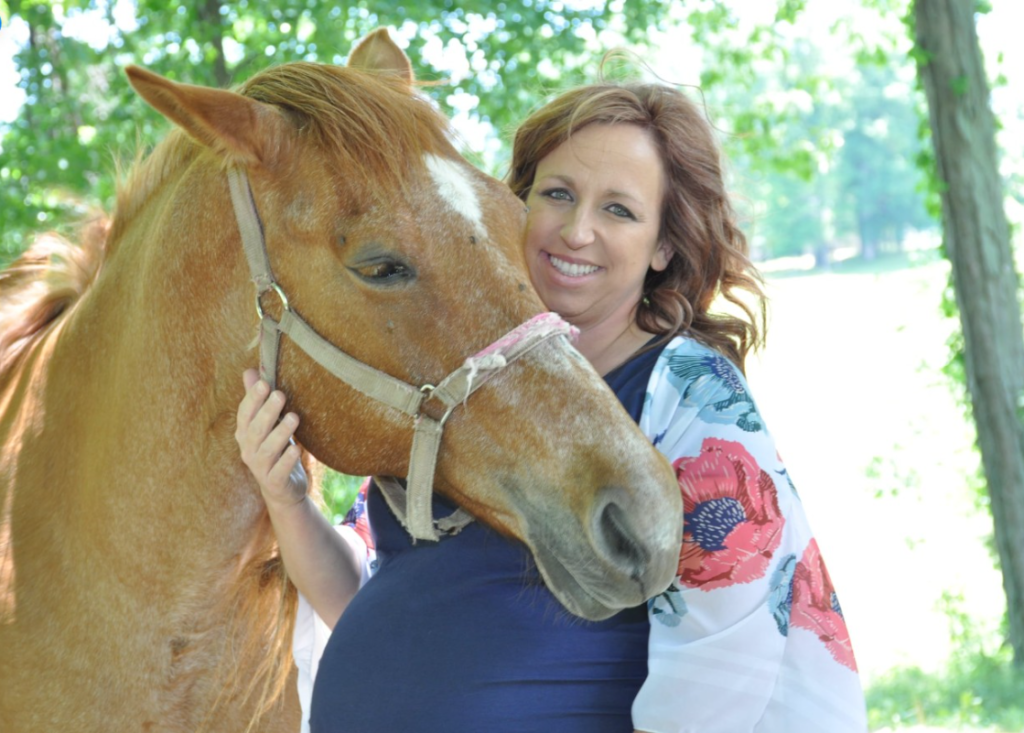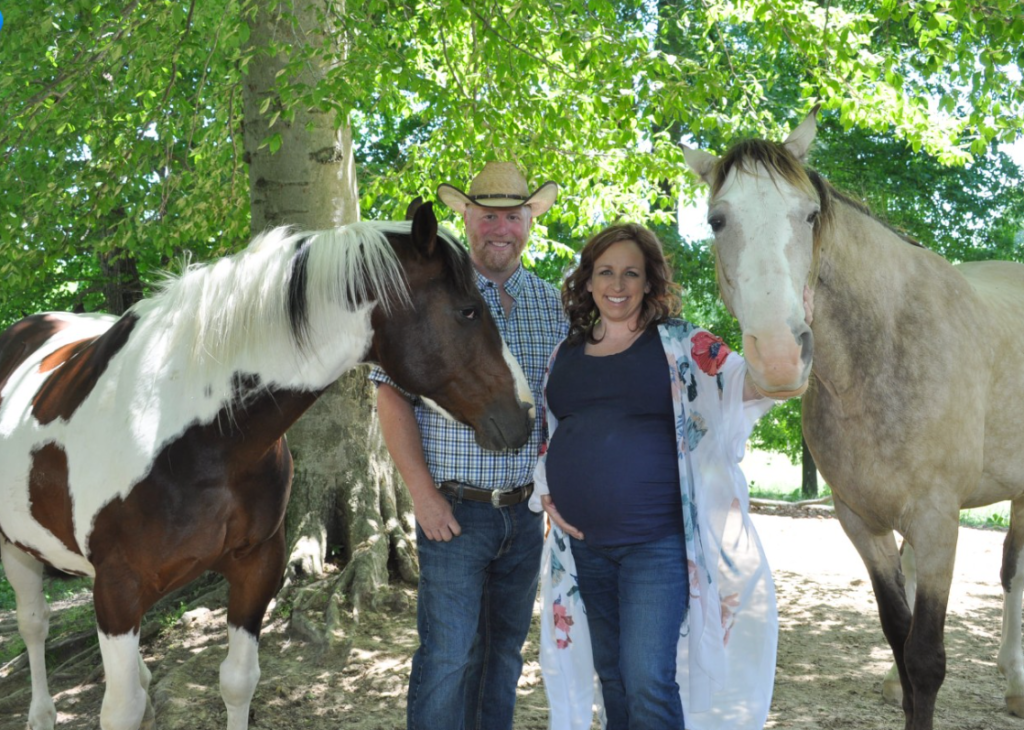 And as is frequently the case, an unexpected animal sighting can result in some incredibly humorous photo opportunities. Recently, a horse chose to delightfully steal the show during a couple's photograph by mugging for the camera.
A pregnant woman from Indiana called Amanda Eckstein hired Cincinnati photographer Kristen Zaffiro to take some lovely maternity shots of her and her partner.
The couple decided to include their horses in a handful of the photographs during the photo shoot.
However, Kristen struggled to get the horses to strike the correct poses. She informed WJW that the horses weren't standing the way she had anticipated when it came time to take the shots of them.
She eventually managed to turn Buckshot, one of the horses, toward the camera. She just needed him to appear joyful right now. As soon as we managed to turn them the right way, I added, "At least you could smile," Kristen recounted.
But when Buckshot suddenly smiled hysterically for the camera, she never expected the horse to pay attention!
And more amusing pictures kept appearing. He grinned more after I laughed, Kristen remarked.
Another fantastic image shows the horse grinning broadly as Amanda glances at him:
The pair couldn't help but break their positions and giggled hysterically at their horse's enormous smile as he stole the show.
"I cracked up so hard!" Writing on Facebook, Kristen. The best pregnancy session ever.
While those images, which delighted the internet and received over 200,000 Facebook shares, turned out to be the unique ones from the shoot, Kristen also managed to capture some lovely pictures of the couple and their horses.
Despite his propensity for making jokes for the camera, Buckshot can also be counted on to switch to "serious mode" when required:
One of the horses can be seen sticking its snout into Amanda's growing abdomen in another image.
The fact that this couple included their horses in their photoshoot shows how much they adore them and treat them like family.
They must do a subsequent photo shoot soon; we must observe Buckshot's response to the newborn!
What funny pictures! This maternity shoot will be remembered, thanks to one photogenic horse.