I never set out to keep foxes as pets. It just happened.
Patsy Gibbons was an animal lover, no question. He had 28 chickens and 12 ducks, plus two dogs and two cats at home. It just didn't seem right to get a pet fox–or three of them!–with all those other animals.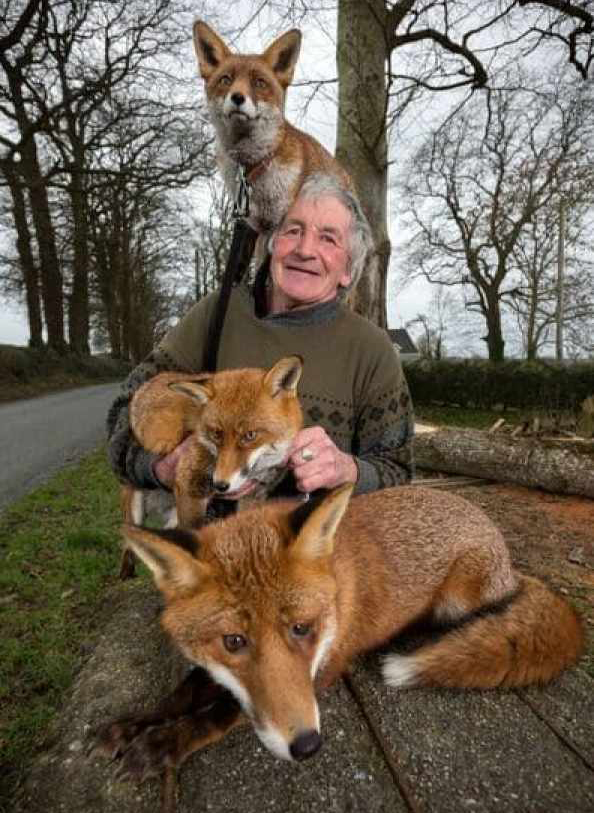 However, this man from County Kilkenny, Ireland, is different from your average person. He has three fluffy cute sidekicks who accompany him everywhere he goes. Grainne, Minnie, and Henry are all foxes he has rescued and taken care of over the years.
Grainne is the oldest of the three. She was seven years old when she was discovered in a storehouse near Columba's Hospital in Thomastown by Gibbons' brother-in-law. She was trembling in the cold inside a box; she had been abandoned there when she was only a few weeks old, weak and thin. Gibbons took her to the vet and has cared for her ever since.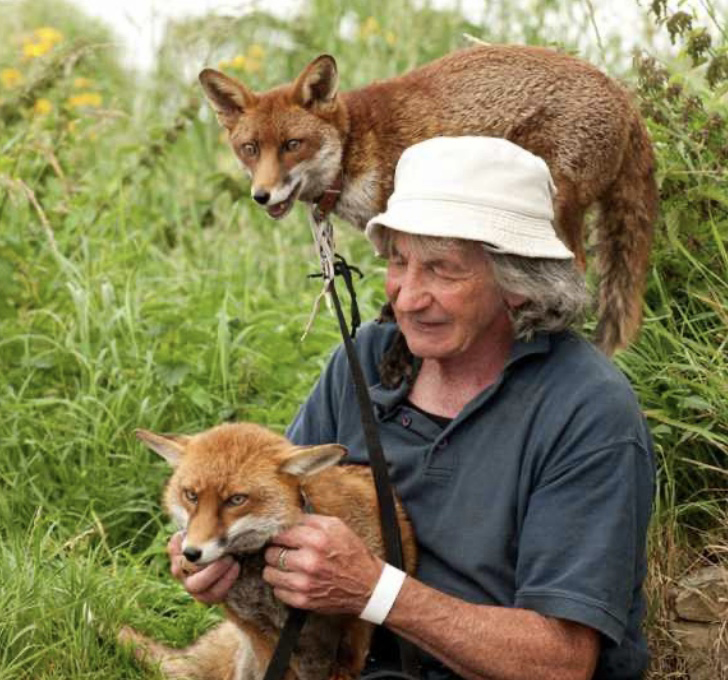 Gibbons was taking care of two foxes, Minnie and Henry. Minnie was a five-year-old female fox who was found by a woman in Kilmaganny when she was just a month-old pup. Henry was found by a man from the nearby town of Graiguenamanagh after a dog attacked him.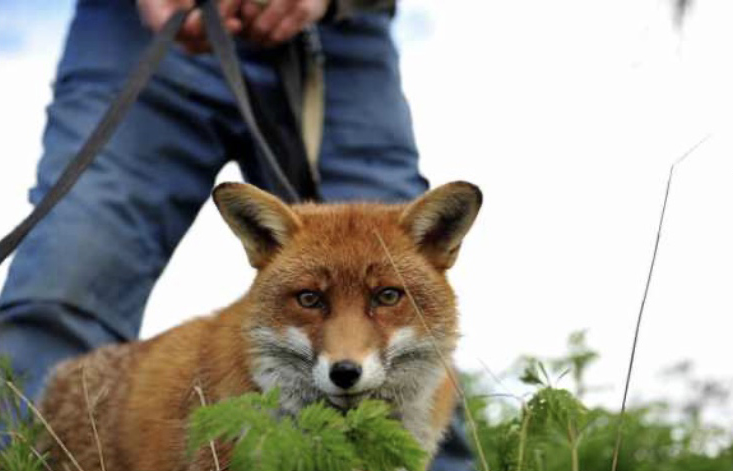 Gibbons found three foxes who were hurt and nursed them back to health. The foxes chose to stay with Gibbons instead of returning to the wild. The four of them became well-known in their neighborhood and were even invited to visit schools so the children could meet them.