Gorillas are known to be highly clever and sensitive animals, and this heartwarming account of a gorilla giving a hug to a park ranger acquaintance demonstrates these qualities.
The incident took place in the Democratic Republic of the Congo's Virunga National Park, when young gorilla Ndazi sent her guardian angel, Andre, the cutest imaginable gratitude. Shannon Witz, a photographer based in Chicago, documented the event and published the photos online.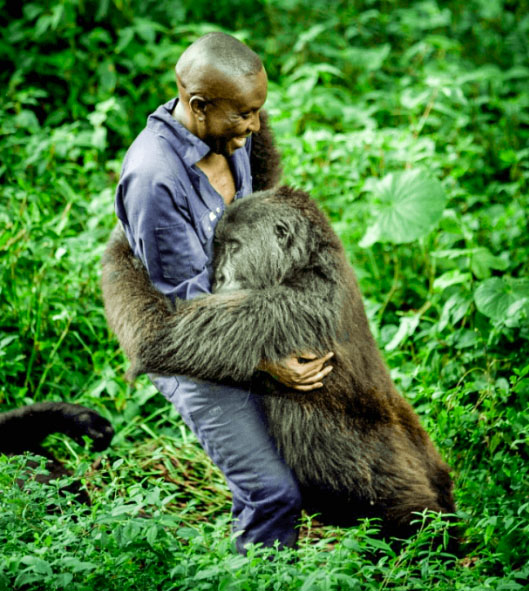 The images show Ndazi leaning against Andre with her eyes closed and a look of peace and tranquilly. Shannon considered it an honour to be present for such a special event because the photos show their genuine love and trust for one another.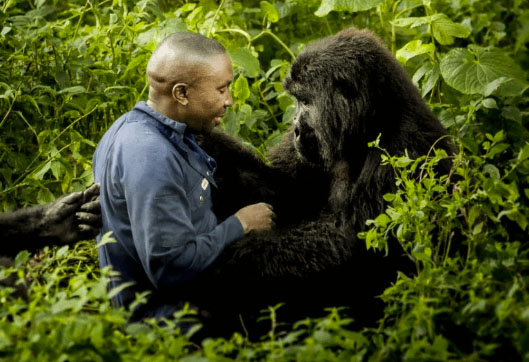 Mountain gorillas and their keepers have already been seen on camera enjoying important occasions together. The internet was flooded with amusing selfies of park rangers and endangered animals last year, underscoring the close relationship between these amazing species and their human defenders.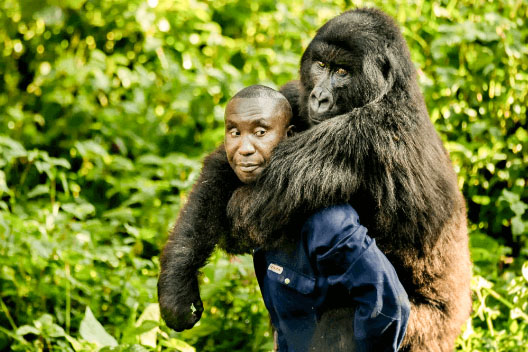 A UNESCO World Heritage Site, Virunga National Park is home to the critically endangered mountain gorillas. The park's unique species are protected by more than 600 rangers, both men and women, who risk their lives every day. This is an important conservation effort that merits our attention and support.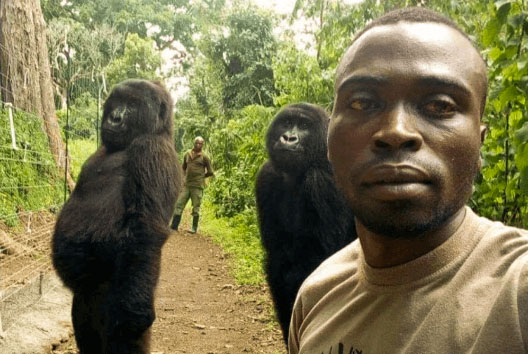 In conclusion, this touching account of Ndazi and Andre sharing a gorilla embrace emphasises the special connection between animals and people and the significance of safeguarding these endangered species. This tender embrace can serve as a lesson for us all as we work to be more compassionate and appreciative of the other living things that share our world.