The German Shepherd, Sarge, is not your typical canine. He loves animals more than anyone else and has a heart of gold. Cheryl Stephen, Sarge's owner, relates that nine years ago, friends gave Sarge to her. Sarge has since played a crucial role in their farm, which is home to several creatures including horses, roosters, pigeons, hens, ponies, and many more.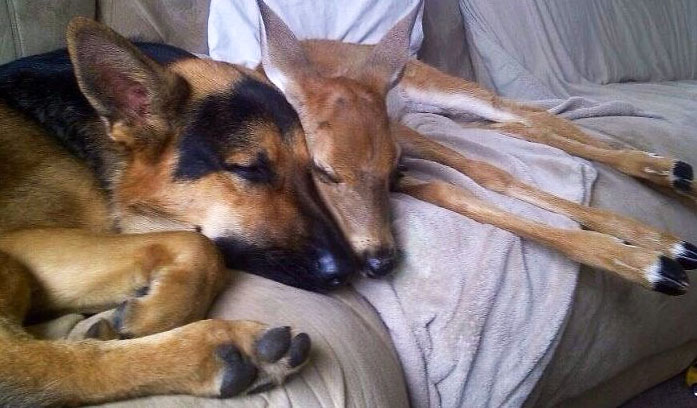 Sarge cares for every animal that is abandoned, orphaned, or in need because he has an unwavering devotion for them. No particular breed is preferred; he cherishes all species equally. For the first time in six years, Sarge expressed his love and affection for a deer. A deer that Cheryl's buddy had found abandoned on the road and taken to the farm. Sarge took over and became the deer's caregiver and protector as soon as he noticed her.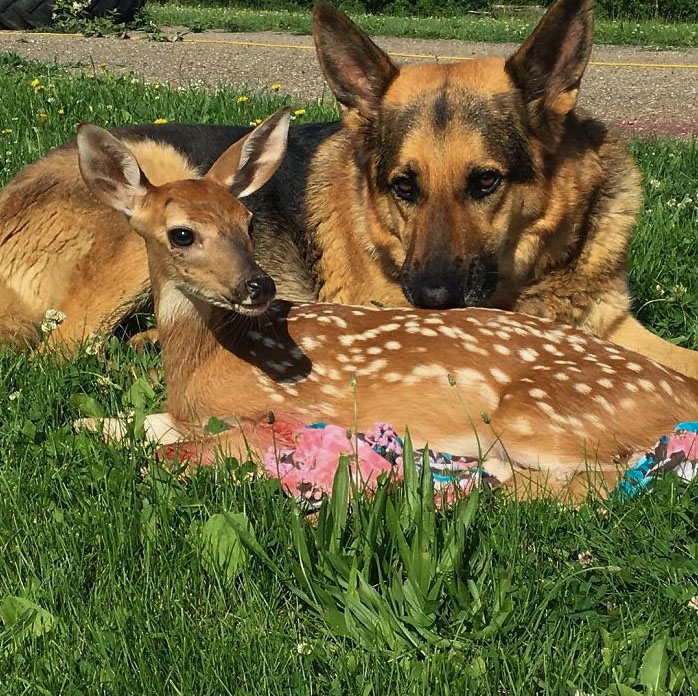 Sarge's affection for deer has only increased since then. He constantly keeps an eye out for them and makes sure they are secure. On Cheryl's farm, a miracle occurred one day. A fawn luckily managed to escape and make it to the farm. She had no one to care for her and was defenceless and alone. But she had no idea that Sarge was her personal guardian angel.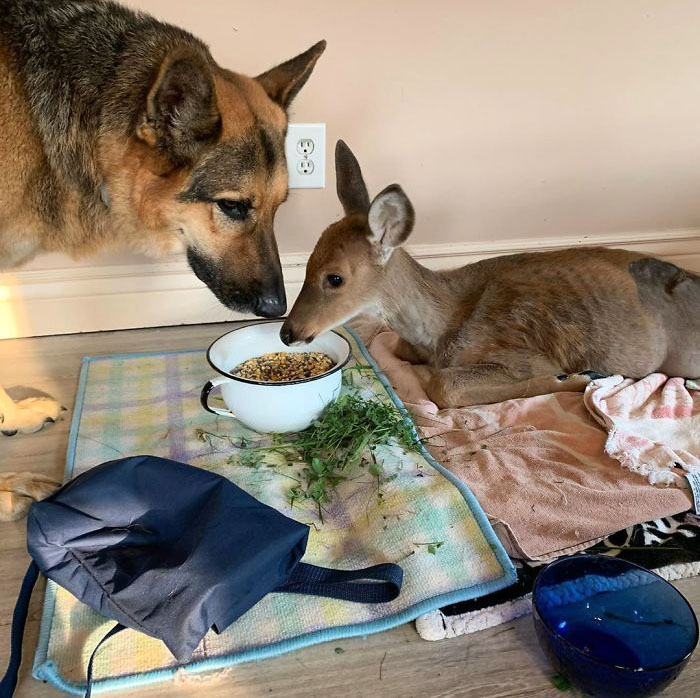 Sarge assumed control and assumed the role of mother for the fawn right away. He looked out for her, engaged in play with her, and saw to it that she was fed and hydrated. Sarge and the fawn had an unbreakable bond that made them inseparable. Sarge cared for the fawn like she was his own child as they spent their days together.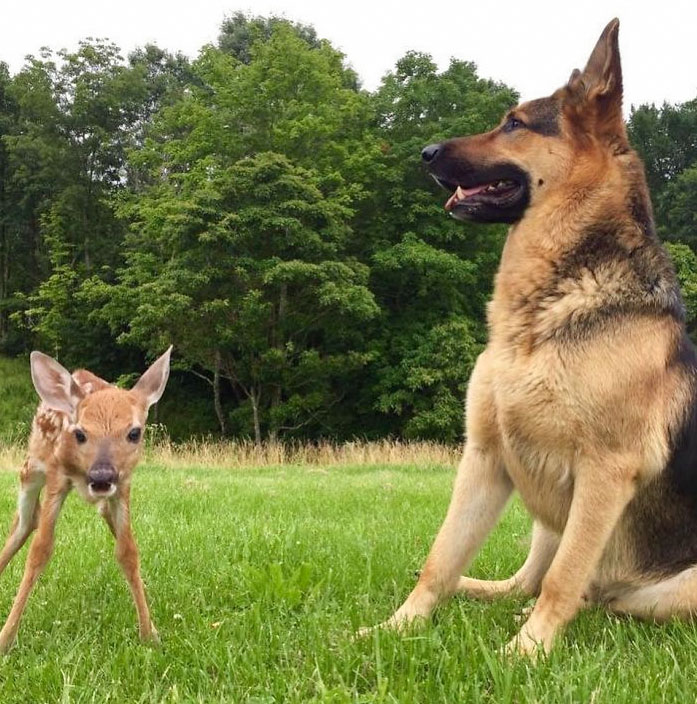 People from all over the world were astounded by Sarge's love and concern for animals after the touching tale of him and the fawn went viral. As word spread about Cheryl's farm, a lot of people began stopping by to meet Sarge and the other animals.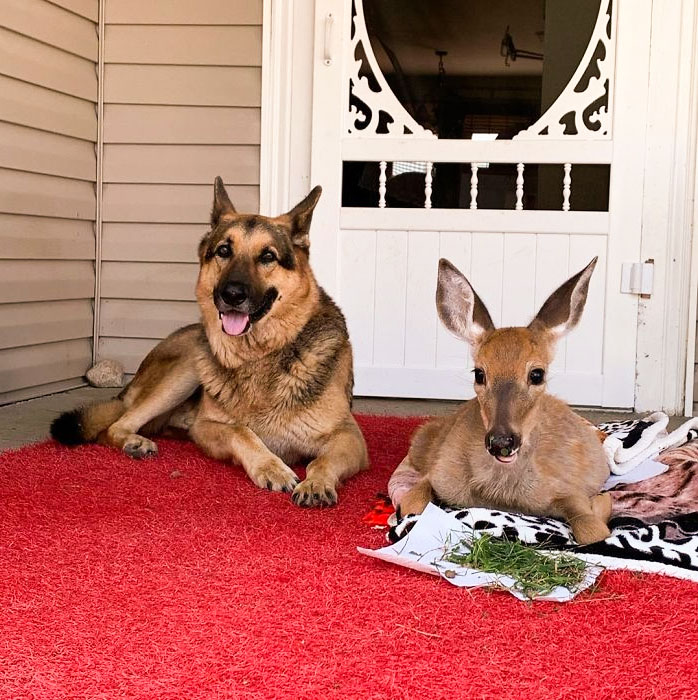 In conclusion, Sarge the German Shepherd is an inspiration to all of us and a great hero. He is a great example of how we should treat all creatures with care and respect and has an unmatched love and sympathy for them. The tale of Sarge serves as a reminder that kindness should always be extended to all living things, no matter how large or small.