In a heart-wrenching incident, a homeless man named John Byrne faced an unthinkable act of cruelty when a young man, Gary Kearney, heartlessly hurled his beloved rabbit off a bridge. The incident occurred in Crumlin, Dublin, England, leaving witnesses stunned and appalled by Kearney's actions.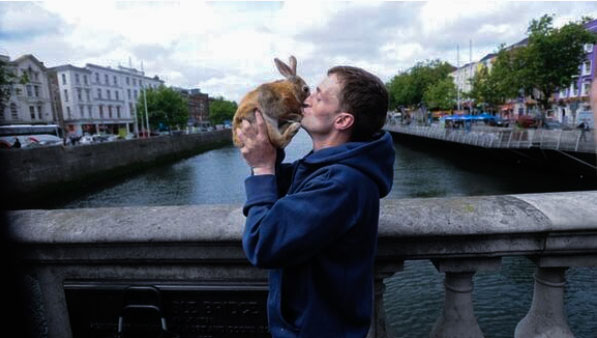 John Byrne, who was seeking alms and food on the famous local O'Connell bridge alongside his dog Lily and his rabbit Barney, was targeted by Kearney. Without uttering a word, Kearney callously snatched the rabbit and recklessly tossed it into the river. Overwhelmed by shock and without a second thought, John decided to leap over the bridge and rescue his dear rabbit from the watery depths. Fortunately, the Crumlin, Dublin Fire Brigade promptly came to their aid and saved them both.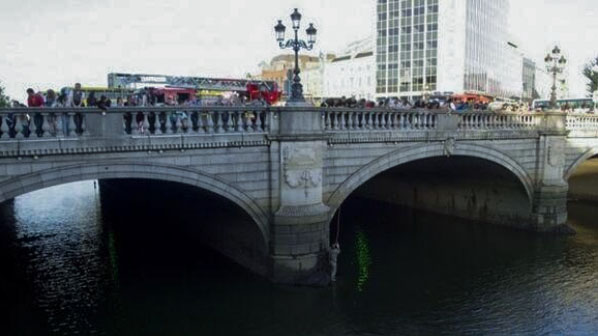 Reflecting on the harrowing ordeal, John Byrne expressed immense relief, stating, "I couldn't bear to leave him there. I had to act quickly to retrieve him—I had to get him… I caught him beneath the bridge and showered him with affectionate kisses." His unwavering determination to save Barney touched the hearts of thousands nationwide, resulting in an outpouring of support, including food and donations.
The Animal Rights Action Network (Aran), based in Dublin, Ireland, later presented John Byrne with the Compassionate Citizen Award in recognition of his outstanding bravery and compassion. His extraordinary act of bravery is recognized by this honor.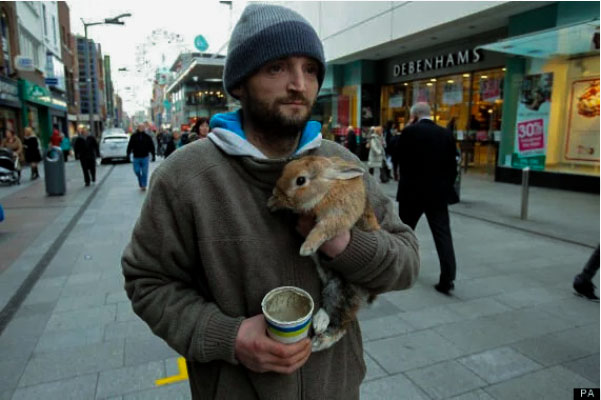 Furthermore, a compassionate animal farm owner from Tipperary, Ireland, has extended a job offer to John Byrne. Despite facing homelessness since age 14 and caring for three dogs, John's remarkable story has resonated deeply, inspiring acts of kindness and opportunities for a brighter future.